My body... Big, strong, worn out, twisted, fierce, stretched, fat, fertile.
'I carried three babies (two twins!) to term and birthed all vaginally! I'm in touch with their physical needs.... All three breastfed and fed really well. We are co-sleeping, sling wearing, tickling, giggling, carrying, holding, feeding, kissing, cuddling....'
'Mostly I love.... My eyes, my hair and my feet. I love my womb, my breasts, my hands. I am proud of what they have achieved and grateful for what they have given me.'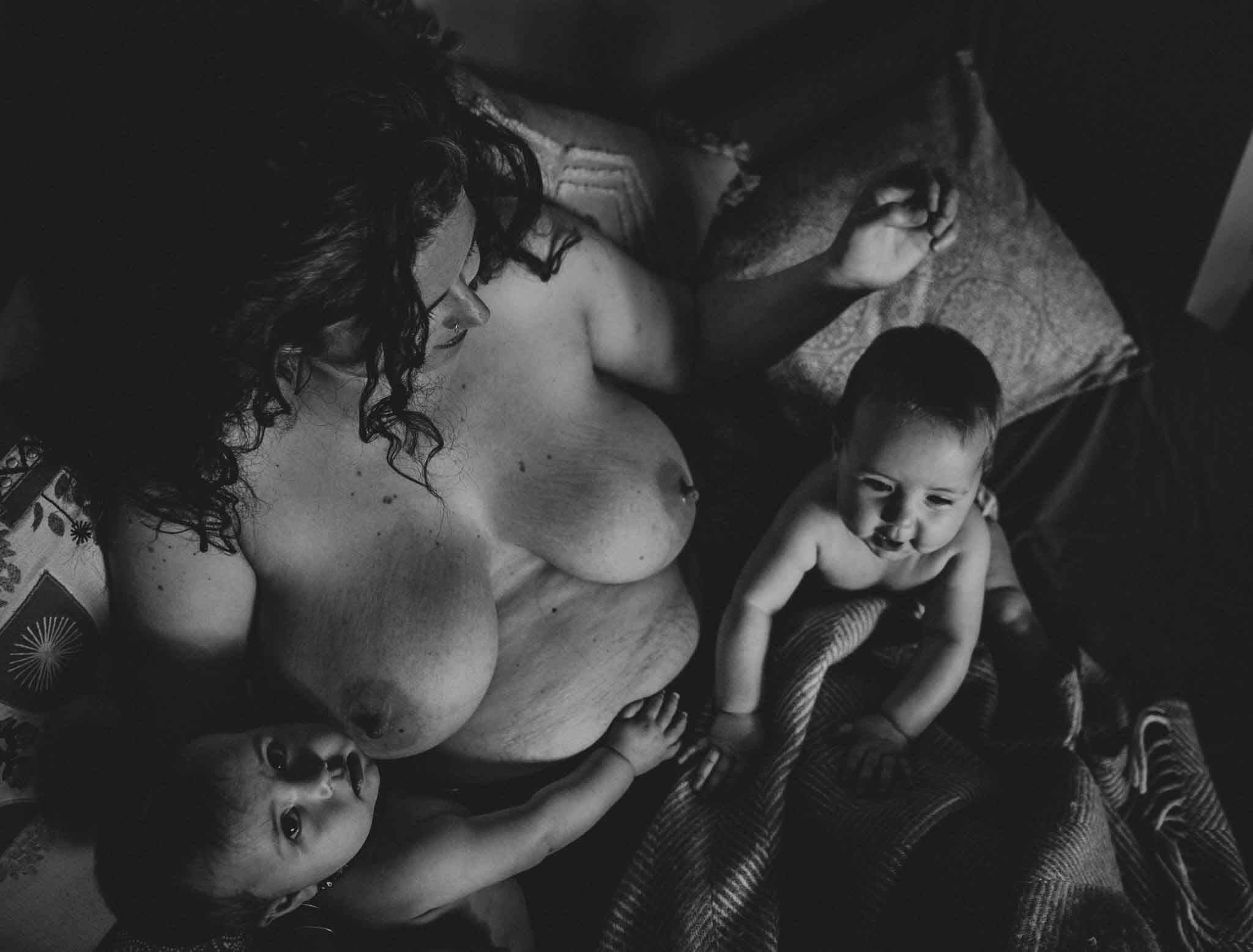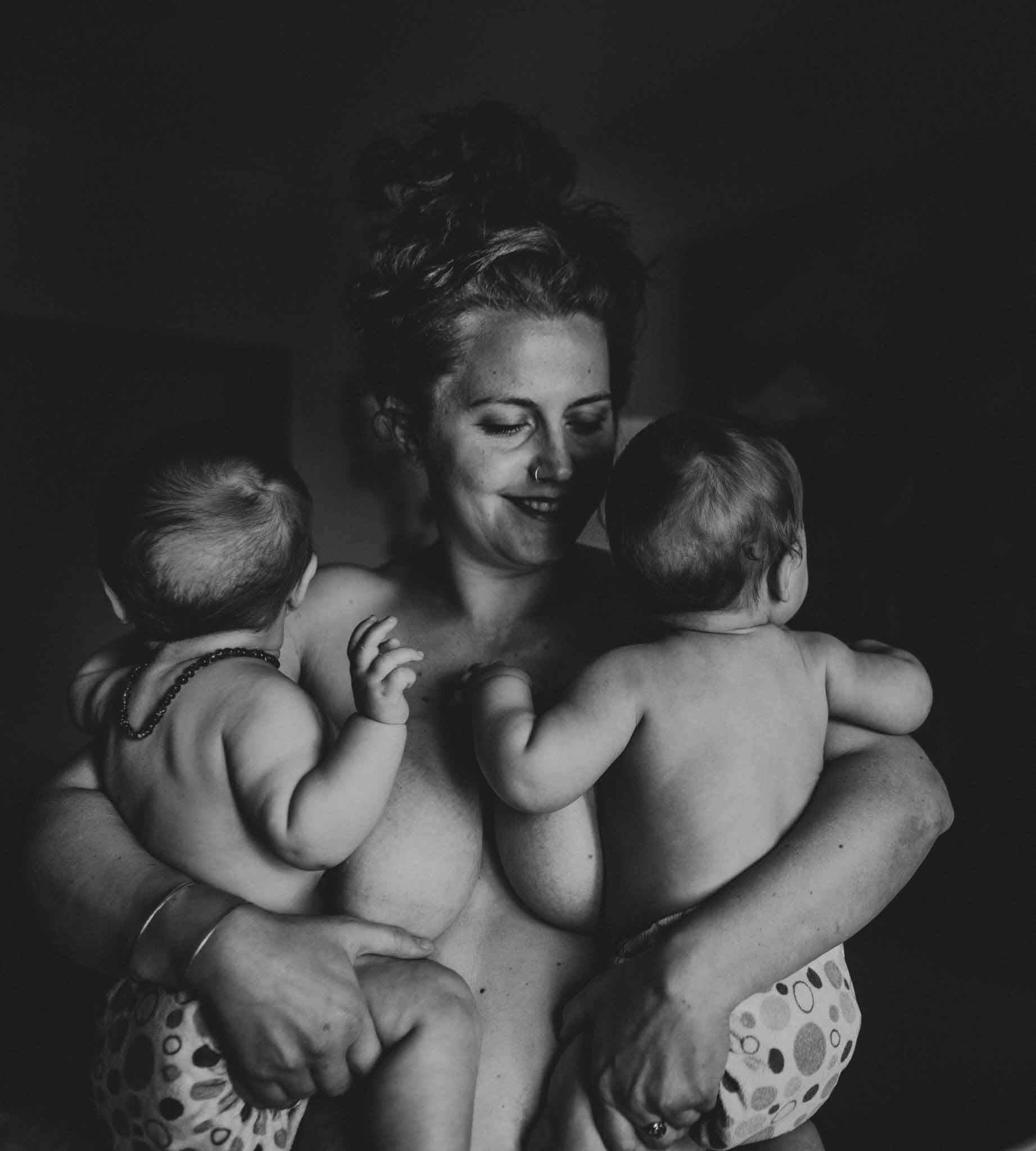 I don't want to be skinny and stretch mark free. I just want walk like a warrior again.'
'I know a lot of women think the grass is always greener but I did actually love my body and think it was really fantastic because it was strong and sculpted. I always used to dress up as a cave girl at parties and festivals because I felt like a warrior. Ironically, now I actually am a warrior but I look less like one... The twin pregnancy and sheer volume of breastfeeding I have done has distorted the strong, tall posture I used to hold. This is what I want to get back. I don't want to skinny and stretch mark free. I just want walk like a warrior again.'
'These images make me feel proud, blessed and beautiful.'
It is so easy to loose sight of ourselves in the depths of motherhood. We become so used to putting everyone else first, out of necessity, that when we look down at our bodies, or catch sight of ourselves in the mirror, we barely recognise the person we see. ...
Working closely with women, hearing their stories, listening to their voices and making these images fills my heart with a huge sense of pleasure and satisfaction.
Because we all deserve to be seen. Truly seen.
I am so grateful to the women who trust me to make these images and share their stories. Please take a few moments to leave press the little heart and leave a kind word. It would mean a lot to both of us!